For many NHS staff during the first peak of the Covid-19 pandemic, they were providing 24-hour one-to-one patient care. Very quickly a challenge was realised in how to keep the nurses and doctors fuelled and strong throughout their long, unrelenting shifts.
We were approached by Ashford NHS Trust's catering manager to find a quick solution to this sudden and unusual change in circumstances to help staff that were limited only to their wards and could not use the canteen for meal times.
They needed a bespoke package that was quick, easily accessible and nutritious so staff could eat on-the-go, with minimal impact on the care provision for sick patients.
By the nature of Enterprise's ambient foods, we were delighted to be able to help. We provided a full range of meals and snacks including breakfast croissants to puddings and bars. We even threw in a few surprises to keep our NHS heroes' spirits up during this arduous and emotional period.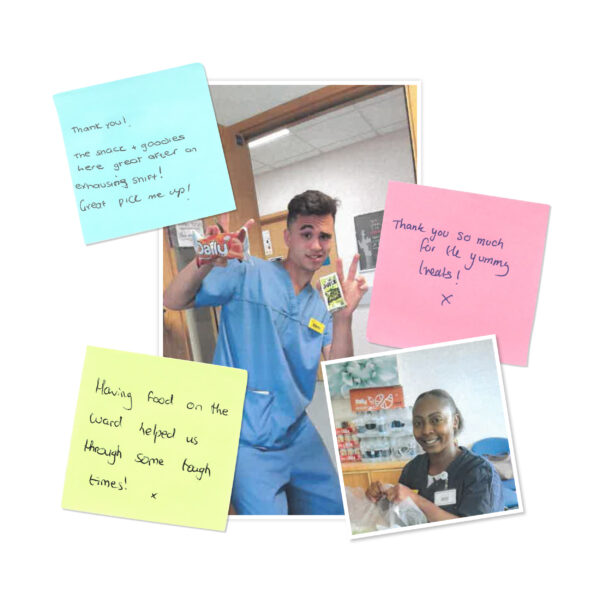 In fulfilling this bespoke contract to the hospital, we have been humbled by the gratitude and impact it made upon the hard-working staff, who were so grateful for the food and drinks:
"Giving is not just about donating, it's about making a difference, and that's what you did!"
We now realise what a difference our services can make to front line workers in care and health teams and we are working closely with customers to develop their food provision requirements for the future.